Kedma Hotel

Opening Date: 2020
Location: Sde Boker
163 rooms and suites

This charming and peaceful Nabatean khan will invite guests and travelers, and all those visiting the Negev, to enjoy a desert-inspired hospitality experience. Located close to Ben Gurion's Sde Boker hut, the desert home of David Ben Gurion, Israel's first prime minister, the hotel will be the ideal starting point for guests wanting to explore the area's many exciting attractions, activities and tours. Guests will be able to unwind at Kedma's relaxing swimming pool and quiet peaceful corners, and enjoy everything this hotel has to offer, including authentic desert cuisine at the hotel's restaurant, luxurious spa with Turkish bath and heated treatment pool, state-of-the-art fitness room, large event complex, and more.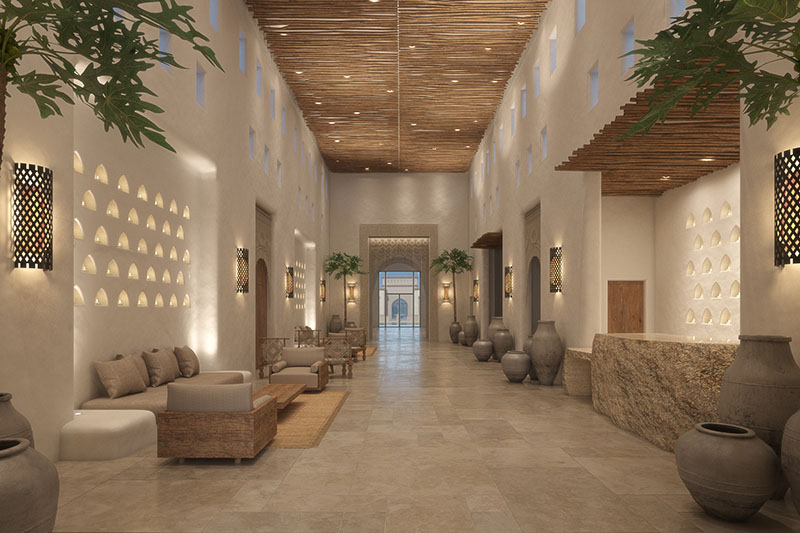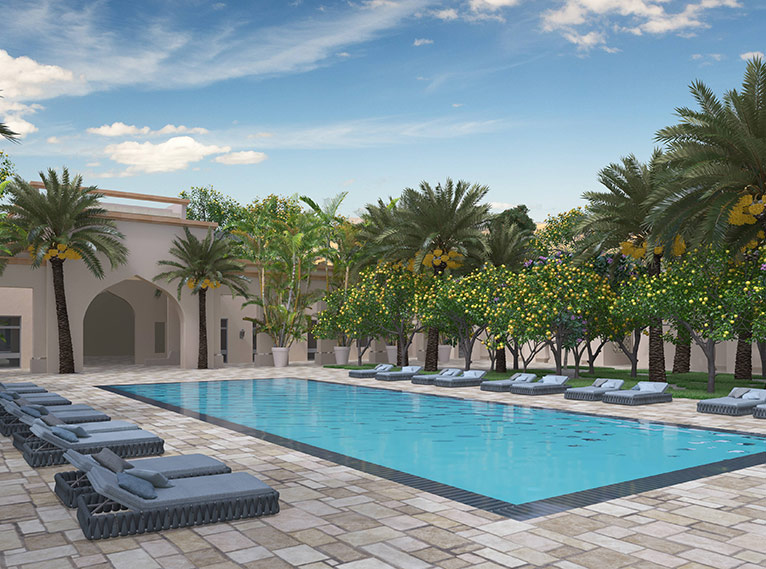 Port Tower Hotel

Opening Date: 2021
Location: Tel Aviv Port's northern area
154 rooms and penthouses

This contemporary urban business hotel will be perfectly situated in the Tel Aviv port's northern area, offering magnificent sea views. The hotel's many amenities will include a heated indoor pool, tantalizing restaurant, inviting lobby bar, conference and meeting hall, and convenient nearby parking.
Dizengoff Street Hotel

Opening Date: 2022
Location: 99 Dizengoff Street, Tel Aviv
130 rooms and suites

This youthful, modern urban hotel will be located at the heart of the non-stop city – and will preserve one of Tel Aviv's iconic features – Dizengoff 99, the legendary Tel Aviv address made famous by the 1979 cult movie of that name. Beautiful panoramic views from the hotel's rooftop pool area will surely captivate guests, while the shopping, restaurant and entertainment center will provide plenty of fun distractions. The hotel also boasts an impressive business lounge, and a unique gallery space perfect for exhibitions and conferences.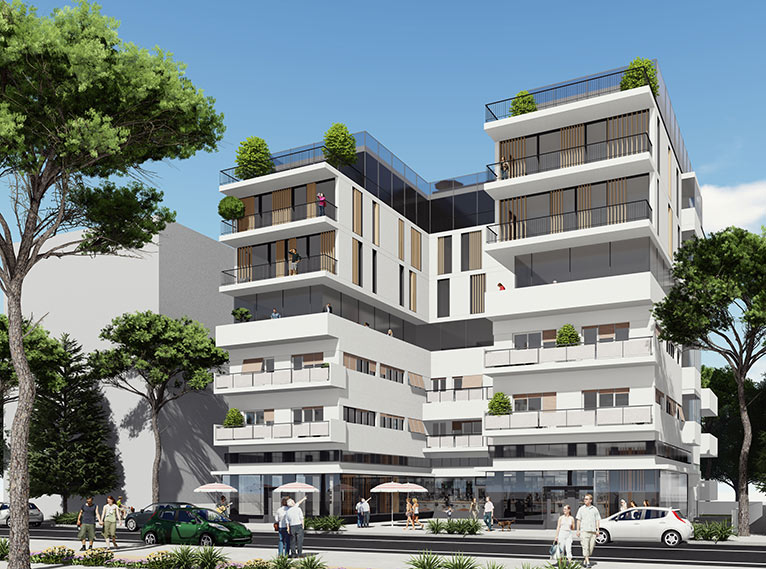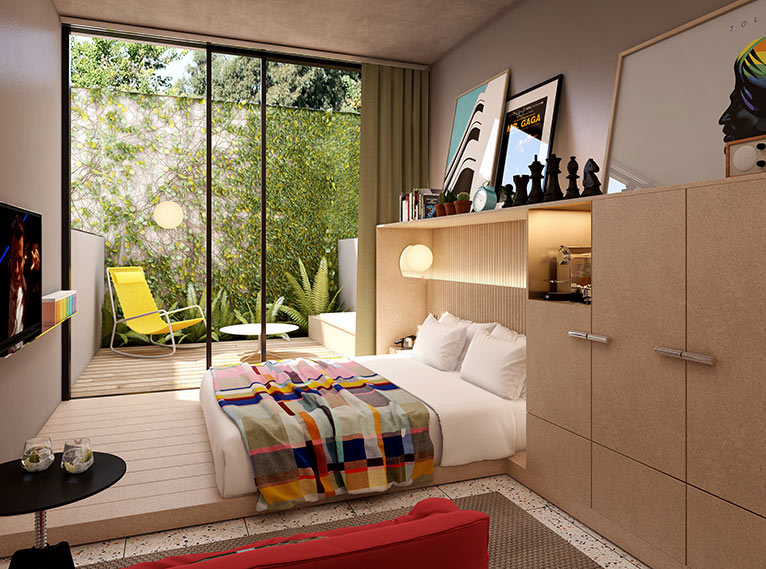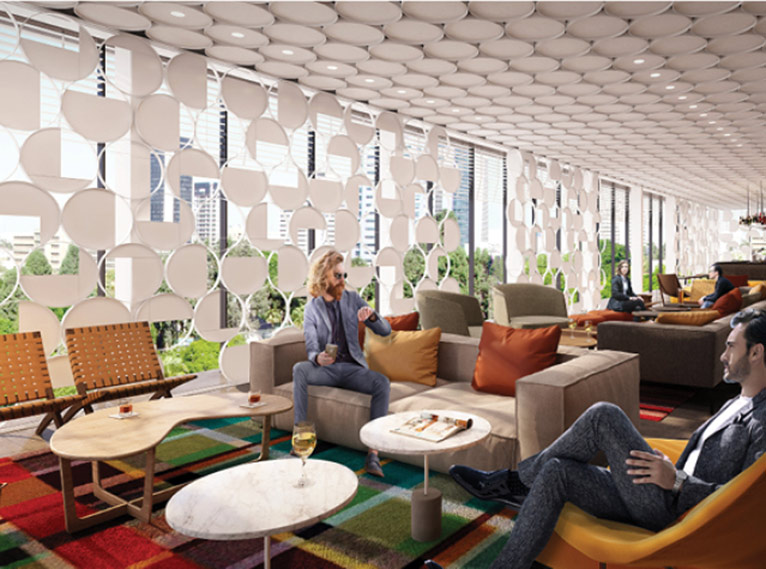 Luxury Hotel at the Dead Sea

Opening Date: 2022
Location: Dead Sea Shore
47 luxury suites

A brand new vacationing experience awaits guests at this hotel situated by the Dead Sea's unique beaches at the lowest point on earth. This luxury hotel will offer deluxe suites (some of which exit directly to the seaside infinity pool), sumptuous restaurants, and a large spa facility that will provide a rich menu of indulgent massage and treatment options. Upon its launch, this hotel will join the Isrotel Exclusive Collection.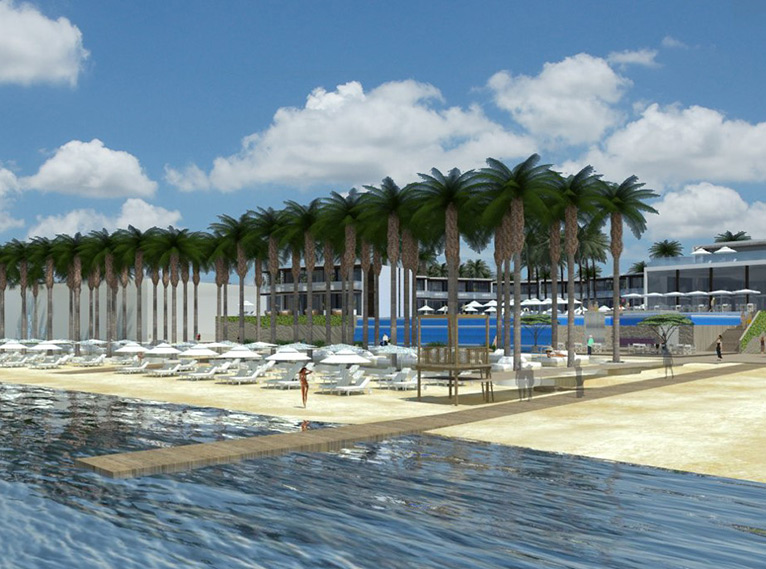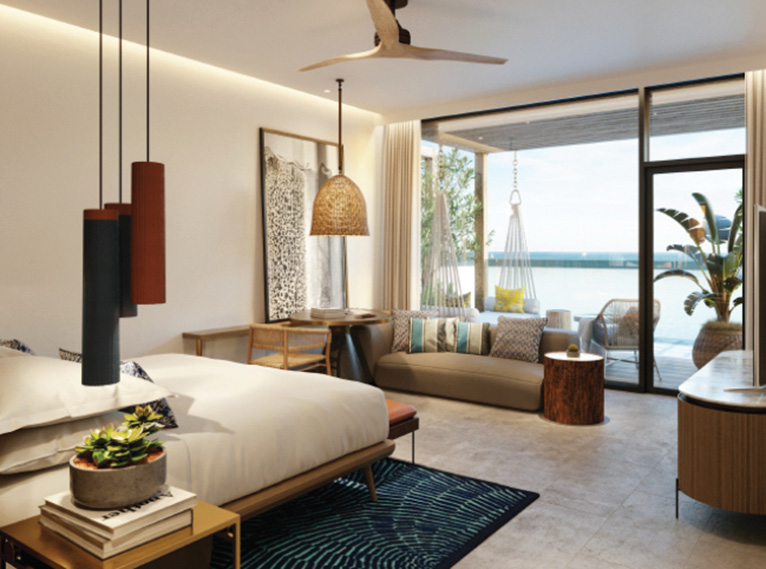 New Hotel in Jaffa

Opening Date: 2022
Location: Jerusalem Boulevard, Jaffa
130 rooms and suites

This impressive heritage building will be reinvented as an Isrotel Exclusive Collection hotel on the vibrant central thoroughfare that connects ancient Jaffa and cosmopolitan Tel Aviv. Its up-to-date urban design will honor the building's rich history while simultaneously looking to its future. This luxury hotel will offer guests unlimited pampering opportunities, including a beautiful swimming pool, an indulgent spa, tantalizing restaurants and inviting bars. In addition, the hotel's well-appointed conference rooms will be perfect for conducting business meetings.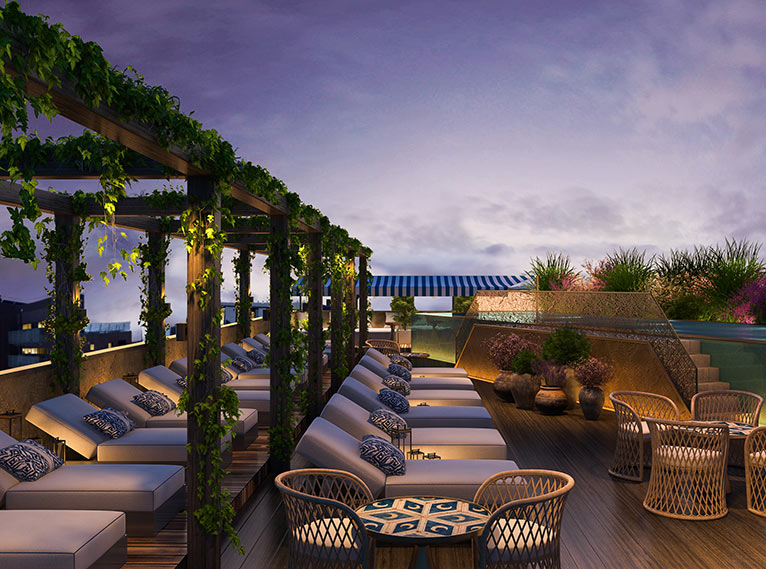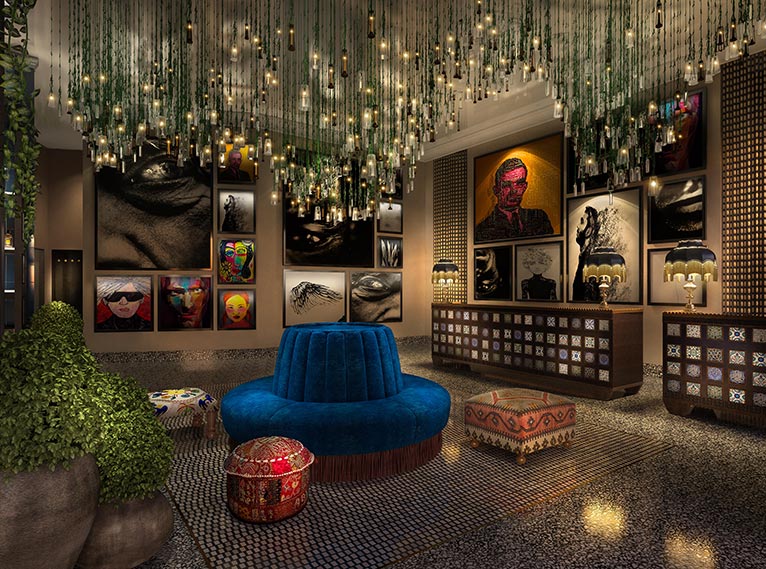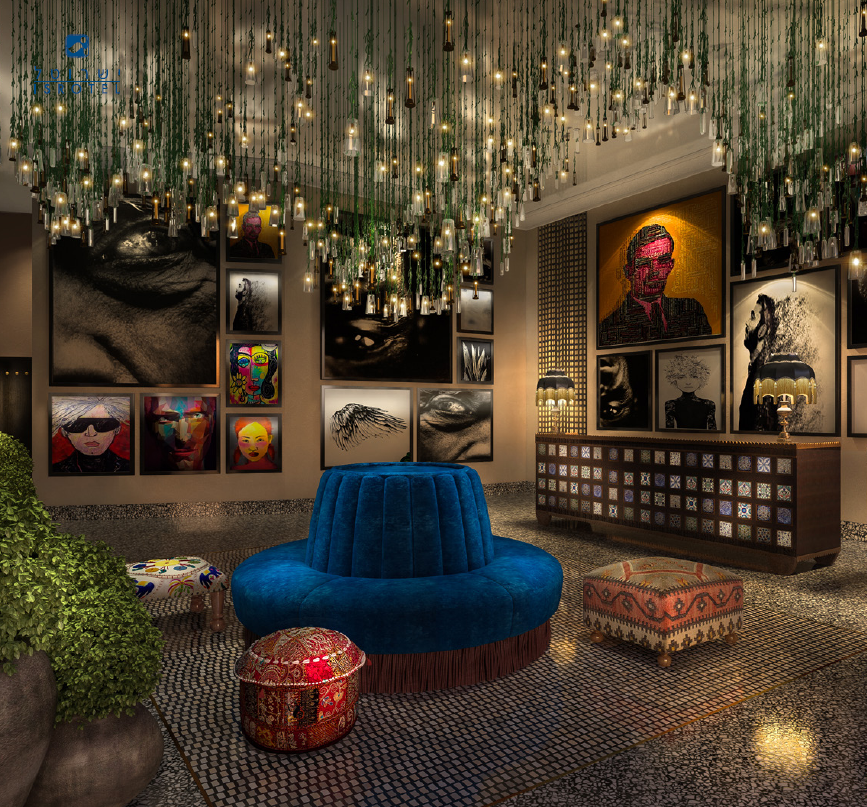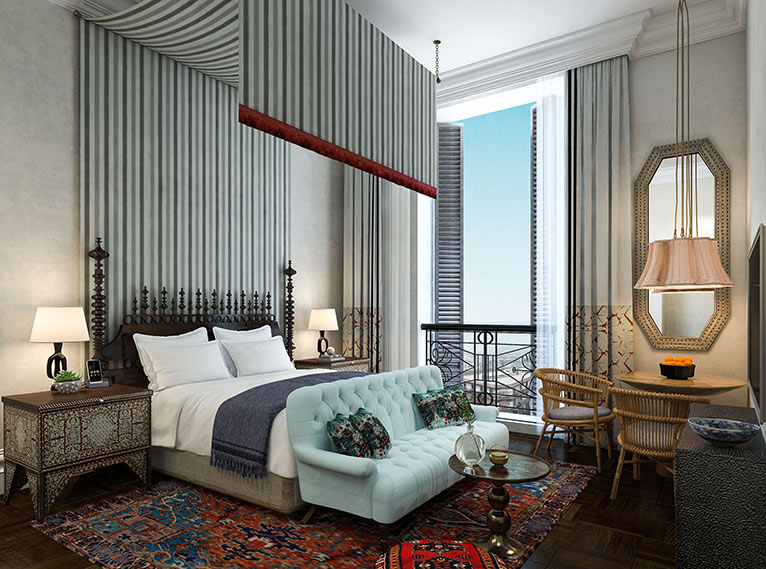 Alberto Hotel

Opening Date: 2022
Location: Nahalat Binyamin, at the corner of Ahad HaAm Street, Tel Aviv
93 rooms and suites

This hotel will be located at the center of Tel Aviv's bustling culture and entertainment area, close to the city's main business district. Guests will enjoy the hotel's many luxurious features including the stunning rooftop pool, decadent restaurant, well-stocked bar, relaxing spa and state-of-the-art fitness room.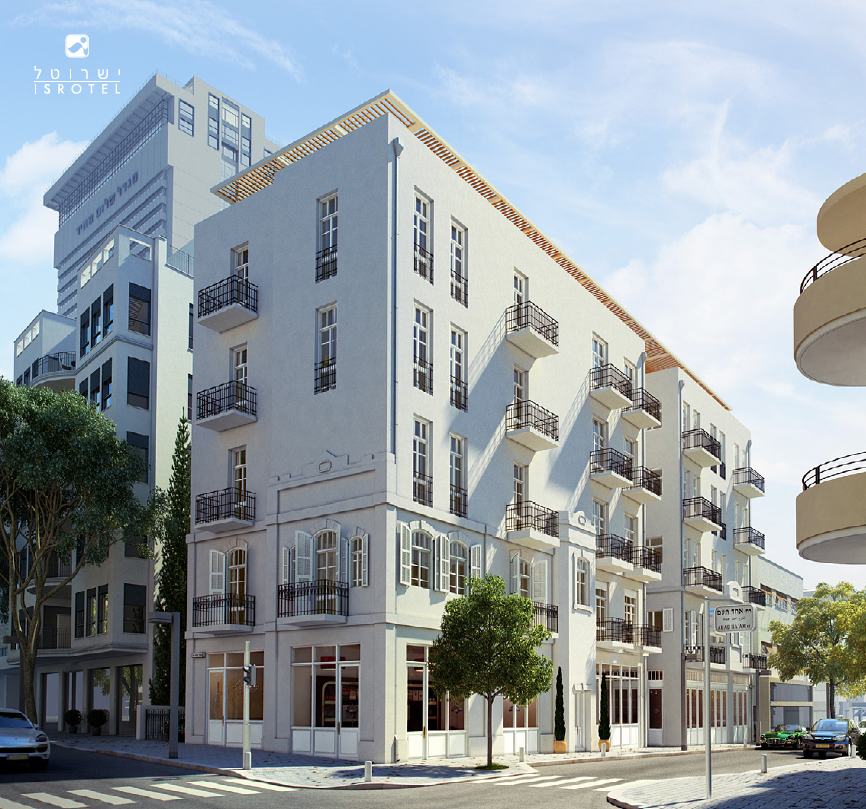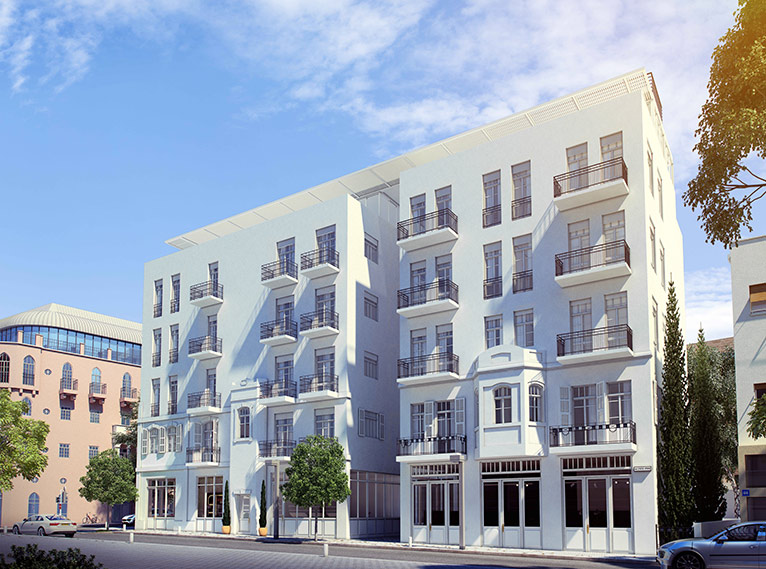 New Hotel in Jerusalem

Opening Date: 2022
Location: Zion Square, Jerusalem
250 rooms

The new Jerusalem hotel from Isrotel Hotels will be built at Zion Square. Two heritage buildings will provide the foundation for this establishment which will have an additional four stories built above each building. The two buildings will be connected by a skybridge, the first of its kind in the city. This attractive glass-floored bridge will serve as a dining area and lobby, and will afford panoramic views of Zion Square, Ben Yehuda Street, and Jaffa Street. And if guests just can't get enough of the city's beautiful vistas, they'll be able to enjoy magnificent city views from the hotel's luxurious rooftop pool. The hotel, ideally situated at Jerusalem's urban city center, will be close to the light rail and the city's bustling historic, cultural and entertainment centers. It will also offer conference halls and meeting rooms perfect for business gatherings, as well as decadent restaurants and a convenient adjacent parking lot.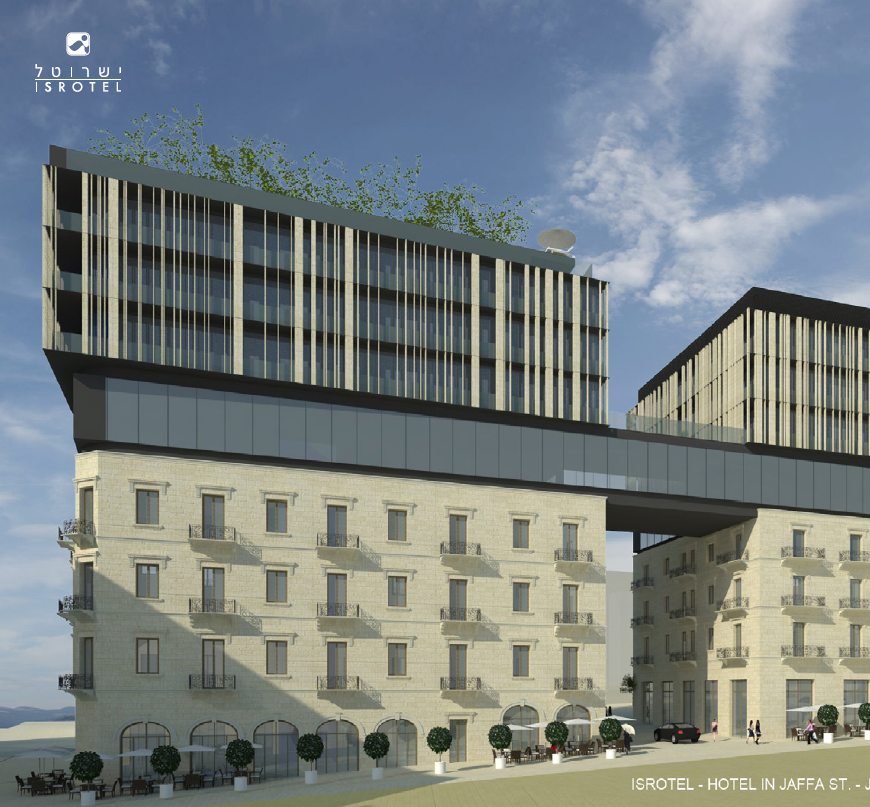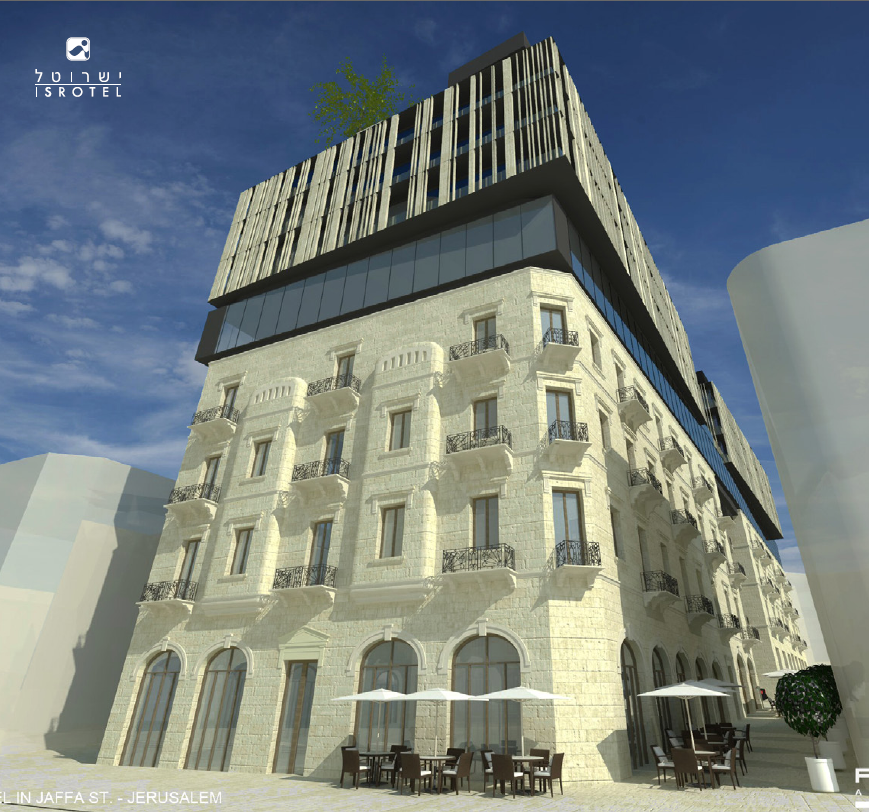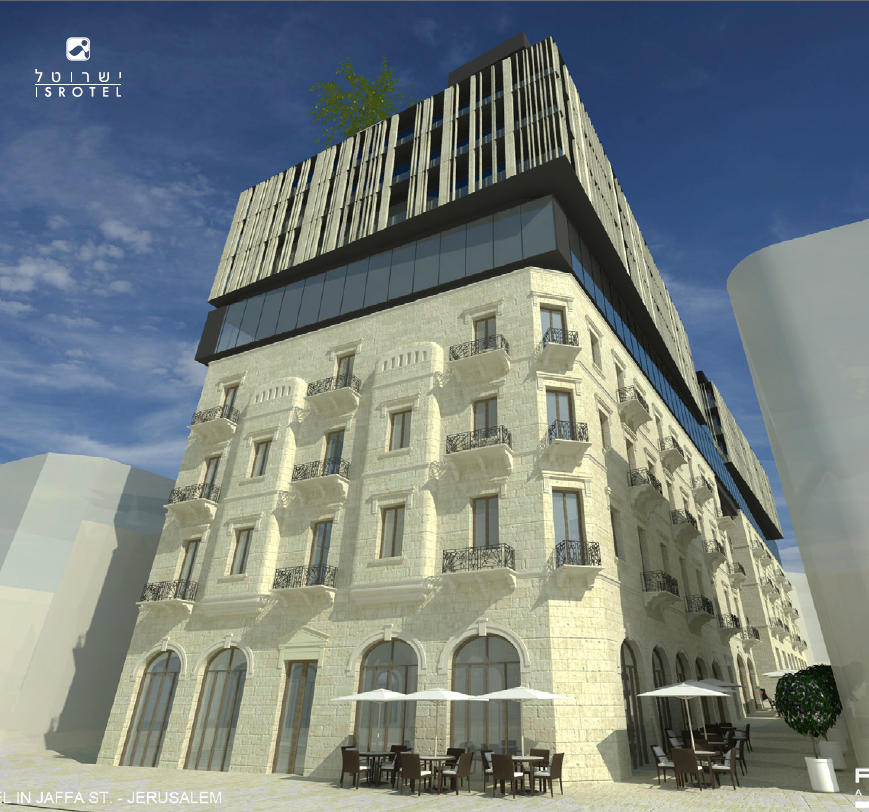 Leon Towers

Opening Date: 2023
Location: HaYarkon Street, Tel Aviv
235 rooms and suites

This luxurious dual-tower hotel, which will be joining Isrotel's Exclusive Collection, will be located on the Tel Aviv beachfront, close to the prestigious Royal Beach Tel Aviv. The hotel's two towers will offer all that guests have come to expect from Isrotel: exclusive rooms, a huge conference and business complex, tantalizing restaurants and bars, an indulgent spa from the Carmel Forest brand, an infinity pool overlooking the sea, a luxurious business lounge, and a convenient adjacent parking lot.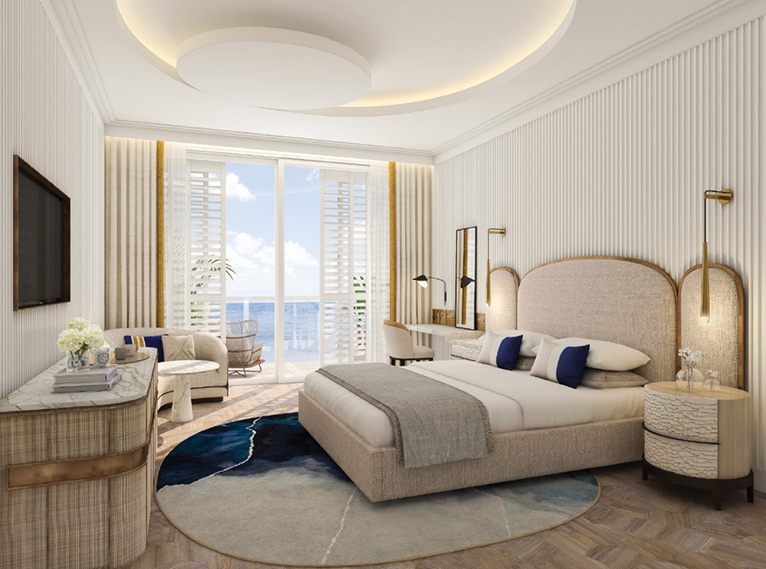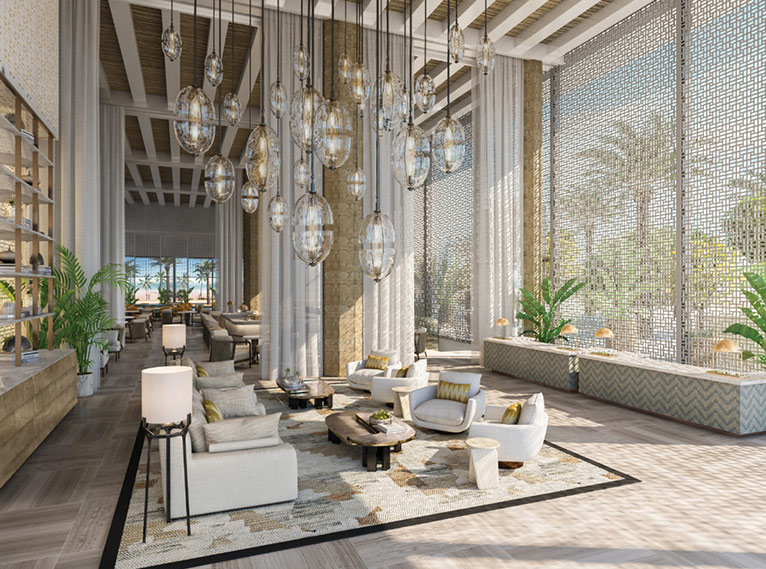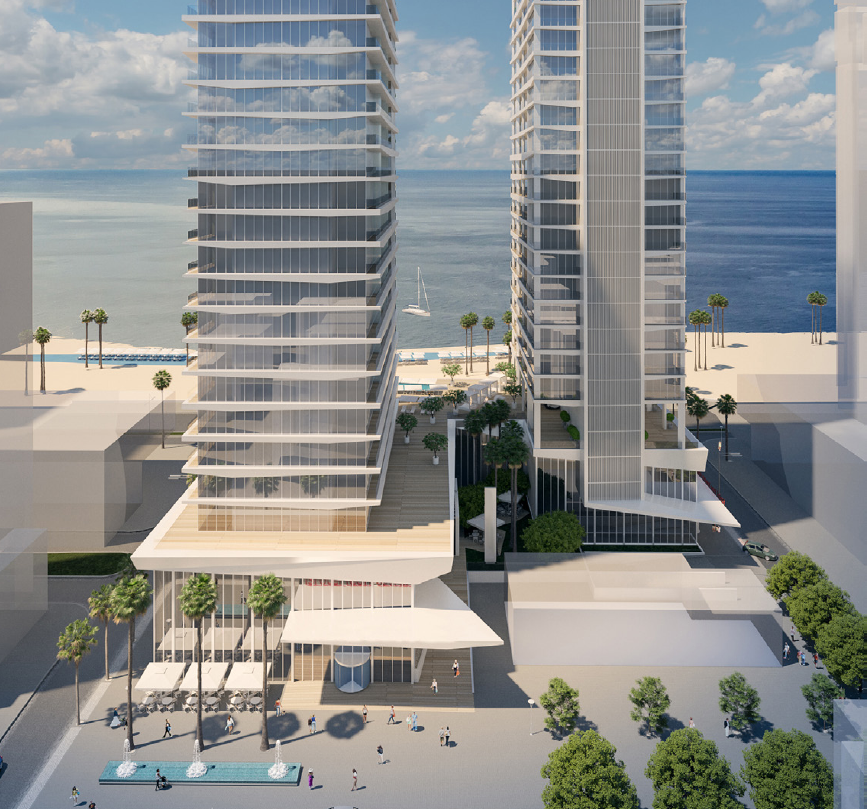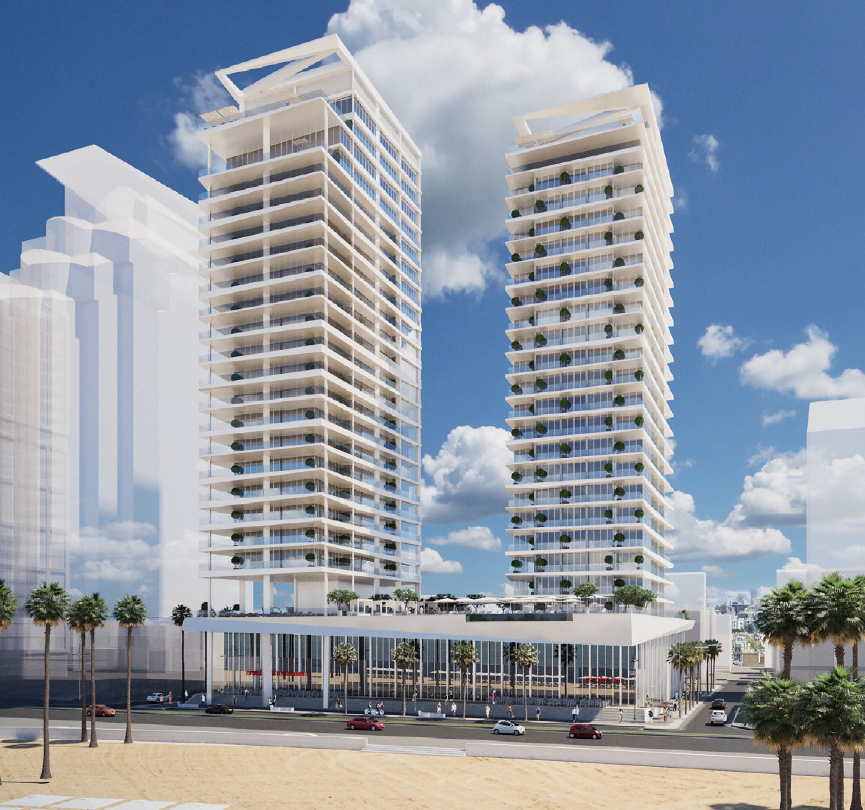 New Hotel in Eilat

Opening Date: 2023
Location: Eilat's North Beach
180 rooms

Isrotel's new hotel on Eilat's north beach will be the city's first hotel with a rooftop pool. Guests will be able to unwind and relax at this ideal vacation spot featuring a shopping, restaurant, and entertainment center, state-of-the-art fitness room, children's club to keep the little ones happy, and more – everything you could want in a vacation destination.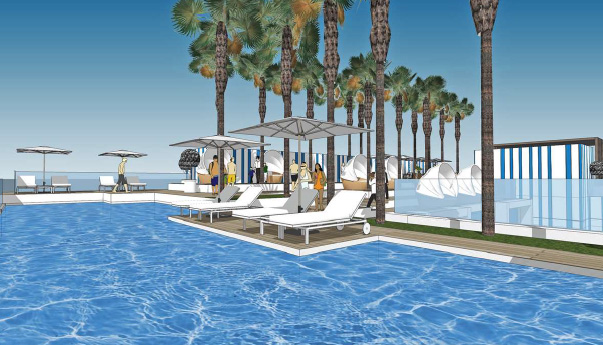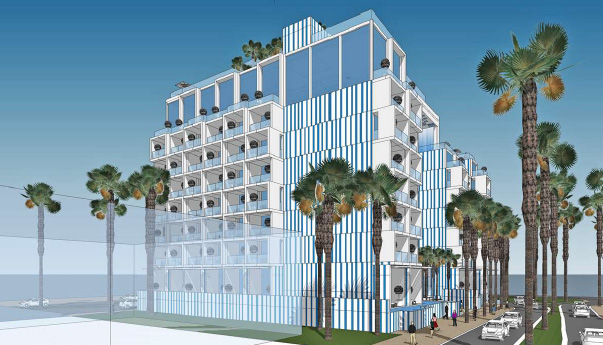 Hotel in the Basel Complex

Opening Date: 2024
Location: Basel Complex, Tel Aviv
132 rooms

This impressive hospitality complex will offer guests a complete vacation experience. Not only will it contain a hotel, but it will also boast modern event halls, a vast shopping, leisure, and restaurant center, an innovative 1200 sqm spa that offers dozens of body, health and beauty treatments, a luxurious swimming pool, and more. It will be ideally located in one of the most beautiful and sought-after areas of Tel Aviv, walking distance from Yarkon Park, the sea, and the city's bustling central boulevards.