2017
Future Hotels
According to plan, Isrotel will open 2 new hotels during 2017 which are currently under construction – the prestigious hotel at the German Colony Jerusalem and an additional hotel by Tel Aviv Port.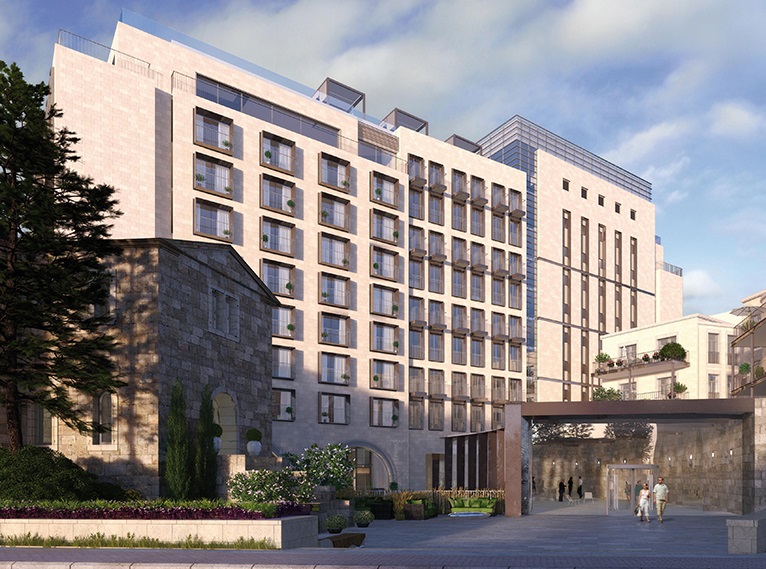 2015
Isrotel Exclusive Collection
Isrotel Exclusive Collection brand was launched and today it consists of 5 hotels:
Royal Beach Eilat
Beresheet, on the edge of Ramon Crater
Carmel Forest Spa Resort
Royal Beach Tel Aviv
Cramim Spa & Wine at Jerusalem Hotel
For us, the collection embodies the very essence of top quality in every aspect. Each and every detail no matter how small in regard to design and service is taken into account: personal and uncompromising level of service together with unusual architecture and design, all the technological innovations of the modern hotel industry as well as being fully committed to provide unmatched hospitality experiences, redefining terms of quality and prestige – that is the common ground for these 5 hotels.
Years long experience in working closely with Israeli and international tourists agencies allow Isrotel to keep on providing its guests with the best and most professional service, while constantly keep on growing and developing. The public company continues to upgrade and improve its current hotel as well as purchasing and building new hotels and making more and more dreams come true for everyone. Isrotel is the only hotel chain in Israel that presents its guests with the perfect holiday warranty, thus committing itself to provide guests with a great time at Isrotel hotels.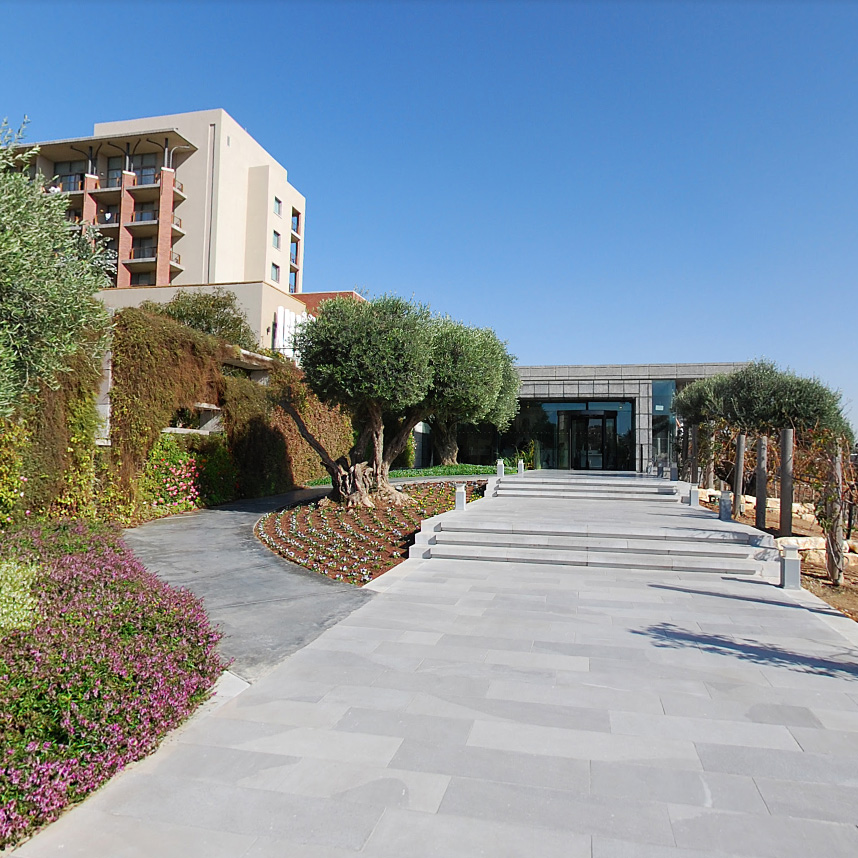 2013
More 5-Star Hotels
During 2013 the chain opened two more hotels of the Isrotel Exclusive Collection: Royal Beach Tel Aviv and Cramim Spa & Wine hotel.

Royal Beach Tel Aviv, Isrotel's 2nd hotel in Tel Aviv offers a special atmosphere combining the appealing charms of the city that never stops together with high standards of hospitality.
Cramim Spa & Wine in Jerusalem Mountains offers a mixture of pastoral green views, wineries and local wine with top quality facilities and service. The impressive spa offers special Vinotherapy treatments that use grapes as well as products that contain grapes or wine.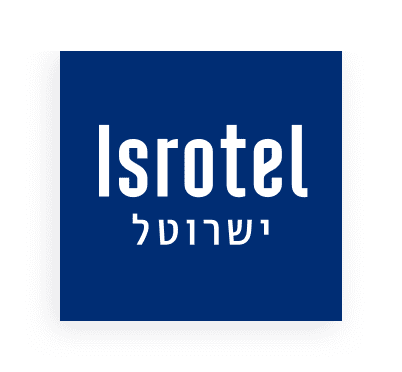 2011
The First 5 Star Desert Hotel in Israel
Beresheet, on the edge of Ramon Crater became Isrotel's 2nd hotel in Mitzpe Ramon (2011) and the 3rd hotel in the prestigious Isrotel Exclusive Collection. The hotel overlooks over amazingly beautiful primal scenery, next to the ancient Incense Road, with cliffs towering over and then fall into Ramon Crater – a unique global site. Furthermore, Beresheet provides guests with top quality service and hospitality. 
2007 - 2011
Dead Sea Hotels
This period was dedicated to Isrotel branching out into the Dead Sea region with opening Isrotel Dead Sea (2007) and Isrotel Ganim (2011). Both hotels offer professional spa treatments – a varied selection of body and beauty care with an emphasis on using the Dead Sea mineral-rich products.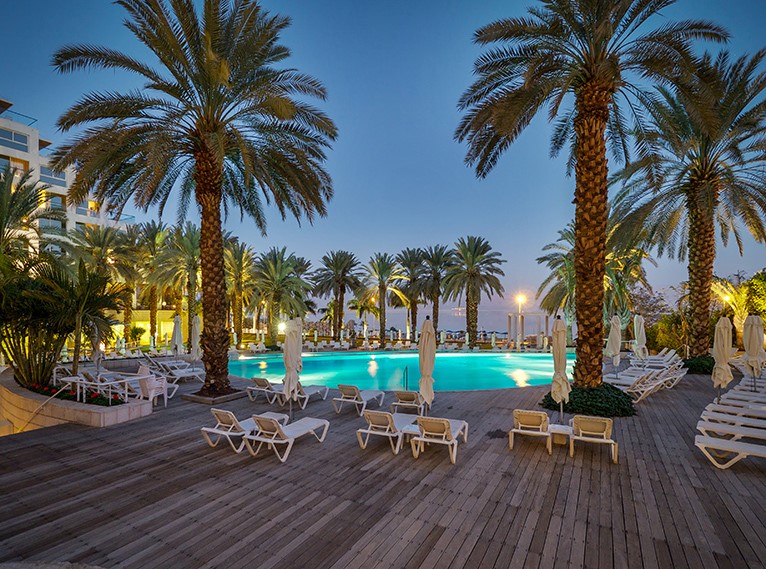 2001 - 2005
New Eilat Hotels
These years were dedicated to Isrotel's further expansion in Eilat with the opening of Isrotel Royal Garden (2001), Isrotel Agamim (2002) and Isrotel Yam Suf (ex Ambassador, 2005).
In addition, Isrotel Hotel Chain focused its attention in these years to develop the organization's leading concept – a holiday is more than rooms, swimming pools and food; it is a whole - many factors and parts that turn the vacation into a unique experience, a dream coming true. The various factors: great food, entertainment activities and shows, festivals, activities for the whole family, shopping and spa all come together in Isrotel Hotels. Following this idea, the chain opened gourmet restaurants in its hotels, Isrotel Theater at Isrotel Royal Garden that hosts Las Vagas style shows, Carmel Forest Spa and Esprit Spa were launched as well as shopping center and new festivals. The most famous festival is Isrotel Faza Morgana held at Timna Park, hosting leading Israeli dance companies as well as pop and world music acts.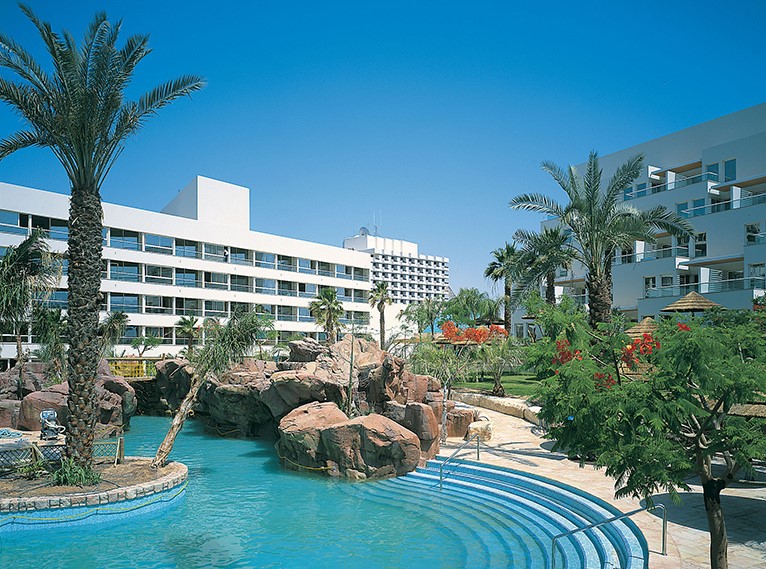 1998
The First Hotel in Tel Aviv
In 1998, Isrotel opened its first hotel in Tel Aviv, Isrotel Tower Tel Aviv. The former suite hotel (in 2015 after extensive renovation, regular hotel rooms were added) became a second home to business travelers that come in Tel Aviv for extended stays as well as families and other travelers who visit the city that never stops.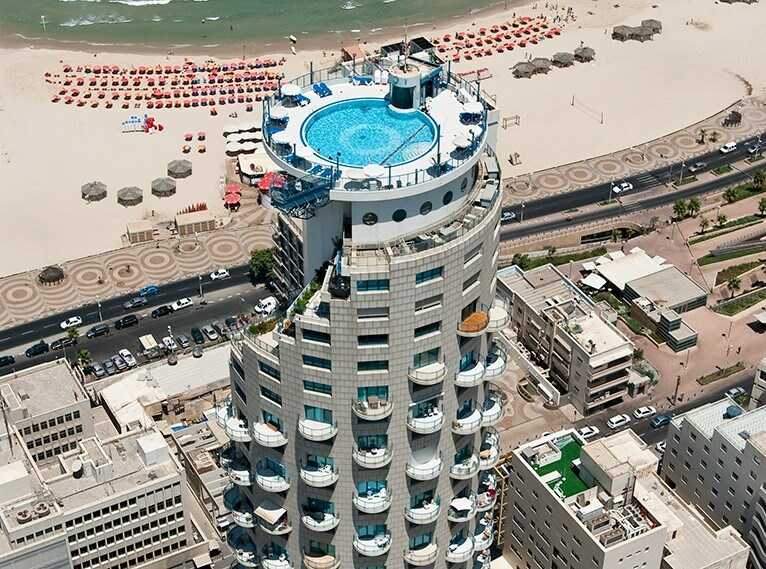 1996
Heading North
The second hotel of Isrotel Exclusive Collection was opened in 1996, the Carmel Forest Spa Resort, and the first spa hotel in Israel became a huge hit with guests who looked for a place to "relax, indulge and rejuvenate…"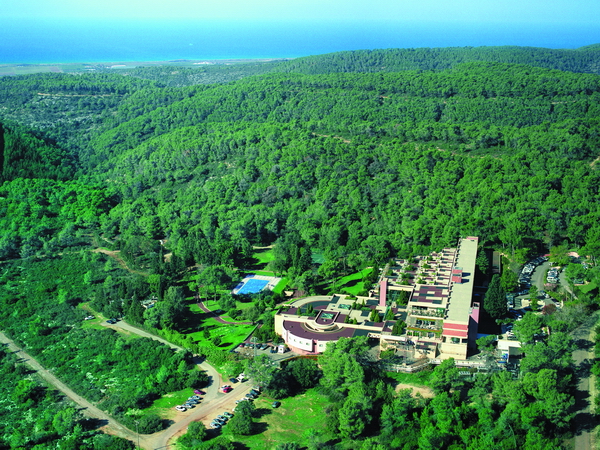 1994
Setting Higher Standards
Isrotel and the City of Eilat marked yet another milestone with the grand opening of Royal Beach Eilat, at the time of its opening it was the biggest and most luxurious hotel in Eilat. Royal Beach Eilat introduced new standards of quality and extravagance and it was the first hotel of what will be known later as Isrotel Exclusive Collection.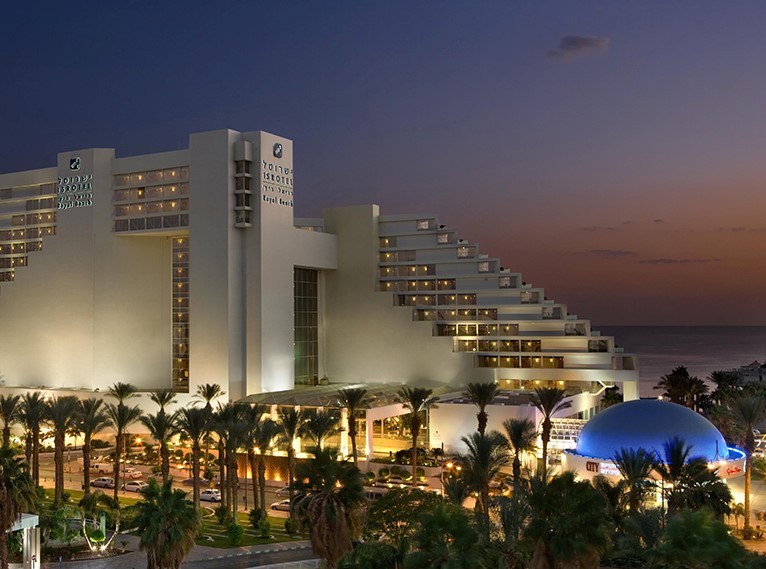 1993
Into the Desert
This year marks a turning point to Isrotel Hotel Chain. For the first time, the chain opened a hotel outside of Eilat. In 1993 we opened Isrotel Ramon Inn at Mitzpe Ramon. The hotel expressed another aspect of Mr. Lewis Zionist vision that was committed to the idea of developing the Negev, in part a vision he shared with his friend who would one day become the israeli Prime Minister and President: Mr.Shimon Peres. The latter was one of David Ben Gurion's followers and shared the first Israeli Prime Minister's ideas regarding the importance of developing the Negev. Isrotel Ramon Inn was built by uniting two standard apartment buildings and after a great deal of renovations turning them into a charming hotel, a popular choice with desert lovers since its very opening. 
1985 - 1990
Isrotel Hotel Chain and the City of Eilat Grow Together
Between 1985 – 1990 the chain opened new hotels in Eilat: Isrotel Lagoona All Inclusive (1985), Isrotel Sport Club All Inclusive (1986) and Isrotel Riviera Club (1990). The three hotels were game changers in the local industry. Isrotel Lagoona and Isrotel Sport Club were the first all-inclusive hotels in Eilat, with Isrotel Sport Club extending the all-inclusive program to include various sports activities as well as offering guests free facilities such as an advanced fitness center, tennis courts and squash courts.
Shortly afterwards, Isrotel Riviera Club introduced flatlets (mini apartments) to the Israeli market, and became a very popular choice for holiday goers who looked for (and still do) a budget holiday in Eilat. Guests enjoyed the hotel's services including a mini-market that is also a bakery and the option to cook at a private kitchenette light meals, without having to spend substantial sums of money on restaurants.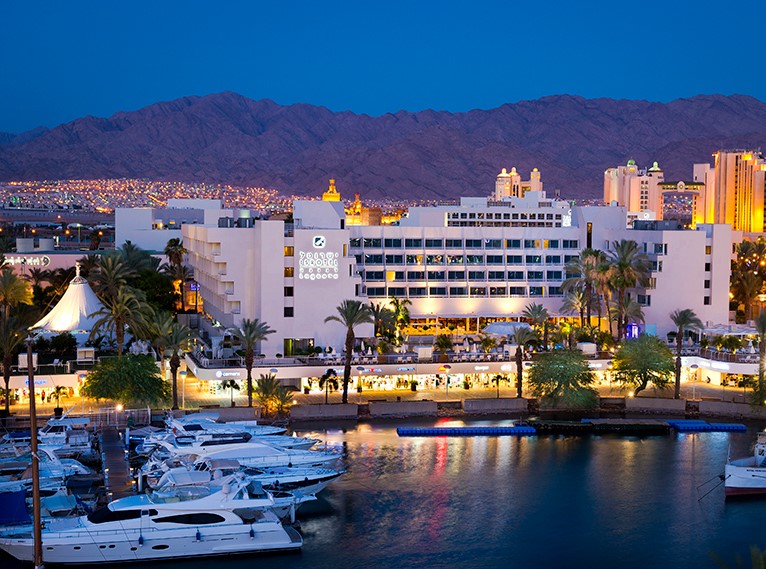 1984
The Beginning
Isrotel Hotel chain began with one man's dream; the man was the late David Lewis. Lewis, a businessman from London fell in love with the natural beauty of the City of Eilat during the 1980s. He recognized Eilat's potential as a tourism hub: the desert, the sea, the corals, the sunny weather all year long, its proximity to Petra and Sinai as well as the relatively short distance from Europe. All these factors were the basis to Lewis' vision to turn Eilat into a popular tourist destination. In 1984 Lewis saw his dream coming true with the launch of the first Isrotel Chain's hotel, Isrotel King Solomon Eilat. The hotel redefined the meaning of a holiday in Eilat.

Isrotel King Solomon received wide acclaim both in Israel and worldwide for its high standards of service and design, and paved the way for establishing new grand hotels in Eilat, making the city a much sort after destination. In the years following the opening of Isrotel King Solomon Eilat developed and turned from a small town to a bustling tourist destination